The 10th Biennial Australasian Academy of Cerebral Palsy and Developmental Medicine (AusACPDM) conference was held 11 – 14 March 2020 in picturesque Perth, Australia. With 'Visionary' as the theme of the conference, the conference aimed to embolden participants to be Visionaries in their practice and research, leading to future-focused Visionary outcomes for the children and families they work with. It was intended that the Conference will provide new insights and ways of thinking, opportunities to learn new practice and research approaches, and build opportunity for community engagement.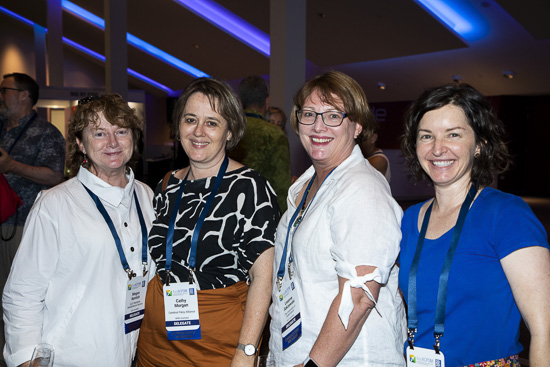 As an invited keynote speaker for the Dinah Reddihough Oration, Prof. Roslyn Boyd's presentation a keynote focusing on collaboration to answer the important questions in the field of cerebral palsy. Across the QCPRRC and AusCP-CTN teams, several workshops, oral presentations and posters were presented across the three days, including: Prof. Roslyn Boyd and A/Prof. Leanne Sakzewski "Active ingredients of participation and activity-based rehabilitation", Rose Gilmore "The Friends Project: Optimising social competency in youth with acquired brain injuries and cerebral palsy: A randomised controlled trial", Dr Cathy Morgan "The pooled diagnostic accuracy of three tests for diagnosing cerebral palsy early in high risk infants: a case control study", Dr Sian Williams 'A delayed diagnosis? Preliminary findings of clinician practice and family experience of diagnosis of cerebral palsy in New Zealand', and Dr Swetha Philip "Cerebral visual impairment in children with cerebral palsy: from evidence to best practice".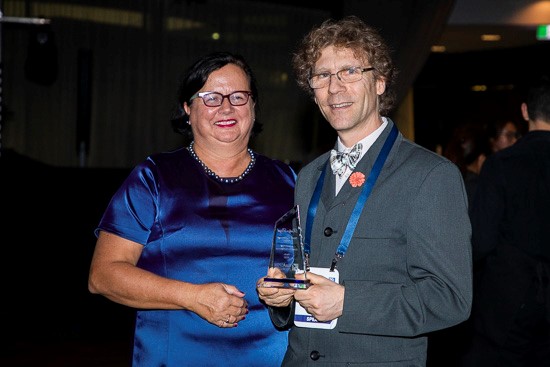 Prof. Roslyn Boyd was delighted to announce the first winner of the international Elsass Research Prize, which is granted by The Elsass Foundation that was established in 1975 by Helene Elsass, who herself had cerebral palsy. The prestigious prize was awarded to our long-time collaborator, Professor Bernard Dan, who has dedicated his medical training and research career in knowledge dissemination and advancing intervention and rehabilitation methodologies to improve the quality of life for people with cerebral palsy. Prof. Dan is a Professor in neuroscience at the Université libre de Brussels, and Medical director at Inkendaal Rehabilitation Hospital in Brussels (highly specialised hospital for children and adults with severe brain, heart, and lung diseases).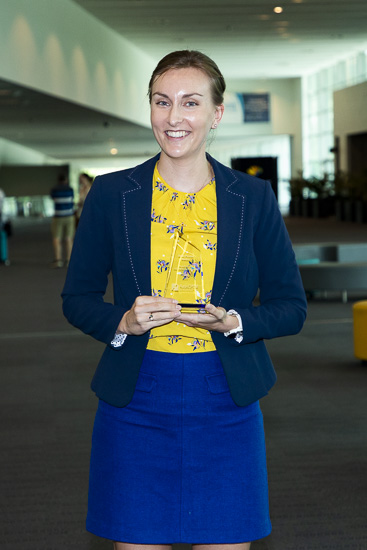 QCPRRC's Dr Sarah Reedman was awarded the 'Best Poster Award' at the 2020 AusACPDM conference. Sarah's poster entitled "What's in the "Black Box" of a participation-focused intervention?" described the top tools used by a physiotherapist to promote participation in sports and physical activities in the community in children with cerebral palsy. Sarah's study was unique in using a behavioural framework to assess and target physical activity in rehabilitation medicine. For collaborative opportunities with Dr Reedman and more info on the project, please contact s.reedman@uq.edu.au.
Despite the logistic difficulties due to COVID-19 pandemic, the AusACPDM conference committee hosted a superb conference.
More information about the conference and the program are now available to view online.