Dear Families and Collaborators,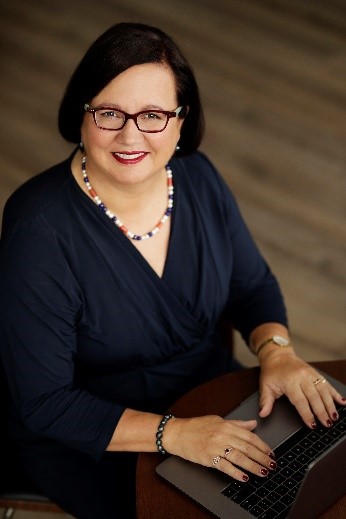 The Year of 2019 has been a productive for the Queensland Cerebral Palsy and Rehabilitation Research Centre (QCPRRC), and our major programs the Advance Queensland in Cerebral Palsy and the Australasian Cerebral Palsy Clinical Trials Network (AusCP-CTN). These programs have made significant steps towards early detection of infants at high risk of cerebral palsy (CP), to fast-track them to early interventions to improve their long-term outcomes. 
I have just returned from Kolkata, India, where Dr Kath Benfer led the first 'LEAP-CP Symposium: Implementation of early detection and early intervention for children at risk of Cerebral Palsy in Low-Middle Income Countries' working with SAARC countries. With fantastic support from the Cerebral Palsy Alliance and The University of Queensland International Engagement teams, an 8-day training was conducted to 36 clinicians from India, Sri Lanka, Vietnam, Bhutan, Nepal and Bangladesh.  Associate Professor Andrea Guzzetta led a basic General Movements course, which 30 out of 31 participants passed the international accreditation. At the SSKM Hospital, Kolkata, Carly Luke our new PhD Scholar supported by the Cerebral Palsy Alliance delivered a HINE training course to 70 clinicians and health workers from across the five SAARC countries. We were joined by Dr Linda Lawrence from US, an expert in the assessment and intervention of children with Cerebral Visual Impairment which is very much needed with reports of >50% CVI in come local cohorts. The teams from each country worked together on developing their in-country surveillance for the earlier detection of CP and preparation for the implementation of the LEAP-CP program in their own countries.
We have continued to undertake training throughout 2019, thanks to Advance Queensland and AusCP-CTN funding. We have delivered a series of General Movements Training in Brisbane (2 basic and 1 advanced), Cairns (1 basic and a 1-day refresher), and Hobart (1 basic), to ~150 clinicians from throughout Australia, New Zealand and overseas (2 from Singapore). The national HINE trainers have delivered Hammersmith Infant Neurological Examination (HINE) training to more than 500 clinicians so far across Australia and New Zealand.  The final discounted training on General Movements for QLD clinicians will occur in February and March 2020 in Townsville and Brisbane, supported by our Advance Queensland program. 
The AusCP-CTN CRE had a very successful Hot Topics CP Research Forum in November at the Monash Health Translation Precinct. It was attended by 180+ researchers, clinicians and consumers, with a full day on basic science with keynote presentations on neuroprotection by Professors Nadia Badawi, Euan Wallace, Alastair Gunn and Laura Bennett.  Our second clinical research day focused on Clinical Trials and commenced with keynotes on neuroplasticity with Prof. Bernard Dan, Active Ingredients of Rehabilitation by Prof. Ros Boyd, A/Prof Leanne Sakzewski and an update on the HABITILE studies by Prof. Yannick Bleyenheuft. 
Our team had a significant presence with free papers and workshops at the 2nd Triannual IAACD / 73rd AACPDM conference, Anaheim USA, in September 2019, with our PhD scholar Ellen Armstrong receiving the Mac Keith Press Promising Career Award. Our NHMRC funded REACH intervention trial and PREBO cohort study conclude recruitment in December 2019. Team member Dr Sarah Reedman has supported the implementation of RaceRunning for Children with CP in Australia and A/Prof. Leanne Sakzewski was promoted and received the prestigious UQ Research Excellence Award and Ramaciotti Health Investments Grant. 
We hope you enjoy reading more about our latest research updates and look forward to your involvement in our research centre and our national programs.
With warm regards,
Ros Boyd
Professor of Cerebral Palsy Research, Faculty of Medicine, The University of Queensland.
Scientific Director, Queensland Cerebral Palsy & Rehabilitation Research Centre
Email:  r.boyd@uq.edu.au