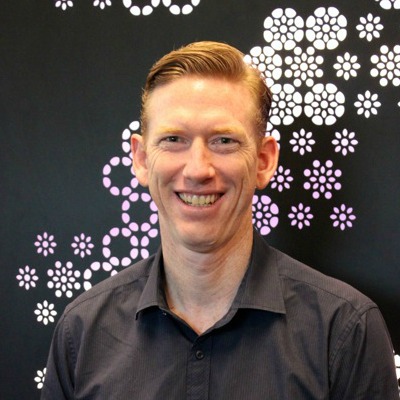 Dr Lee Barber of QCPRRC was successful in his application for an Advance QLD Early Career Fellowship for his study entitled "CP muscle-movement toolbox: expand early detection of cerebral palsy". Dr Barber was one of twenty-five University of Queensland researchers celebrating a combined multi-million-dollar success in the Queensland Government's Advance Queensland Fellowships scheme.
Deputy Premier Jackie Trad announced 50 fellowship recipients last night (23 March), with UQ taking the lion's share with 20. Six mid-career and 14 early-career researchers at UQ received a combined $4.32 million in fellowship funding. Associated funding from industry partners boosts the total value to $6.77 million.
UQ Vice-Chancellor Professor Peter Høj congratulated all the fellowship and scholarship winners. "The Government's continued focus on and support for science and research ensures that the state reaps the benefits of extraordinary work by Queensland's best researchers," Professor Høj said. Deputy Premier Trad said the research would benefit Queensland and have global impact. "We are supporting researchers from across the state who are collaborating with industry to give them a vital boost to ensure their significant research can translate into practical outcomes," she said. "Not only do we want to create jobs and boost commercialisation opportunities in Queensland, but we want to improve the lives of Queenslanders – and there is real potential to do that."
Dr Barber's Fellowship will investigate novel muscle ultrasound and wearable sensor movement technology to enhance early diagnosis of cerebral palsy (CP) and qualify distribution, severity, and functional outcomes. CP is the most common physical disability of childhood and despite the early brain injury, infants are frequently not diagnosed until two-years of age, even later in families in remote areas. The mobile device CP Muscle-Movement Toolbox will expand on current brain MRI and clinical assessments for early detection of CP and enable clinical data collection, analysis and sharing for comprehensive paediatric medical management. Dr Barber will partner with CSIRO and the Queensland Paediatric Rehabilitation Service (Children's Health Queensland) for his fellowship. Early diagnosis of CP, at three months utilising new techniques, will enable referral to early intervention and surveillance programs for musculoskeletal comorbidities at a time of maximum brain and muscle remodelling capability, to lower physical disability. From the child and family's perspective, receiving a diagnosis of CP streamlines rehabilitation funding provision and maximizes opportunities for appropriate physical, learning and social support to be in place for the child's transition to schooling. The embedded clinical research collaboration with Queensland Paediatric Rehabilitation Service, the primary end-user, has a comprehensive plan for translation of research findings and technical development into clinical care of children with CP across Queensland via telehealth networks.
Advance Queensland Research Fellowships are for PhD-qualified researchers undertaking original research that will benefit Queensland. Mid-Career Fellowships are worth $300,000 over three years, and Early-Career Fellowships are worth $180,000 over three years.