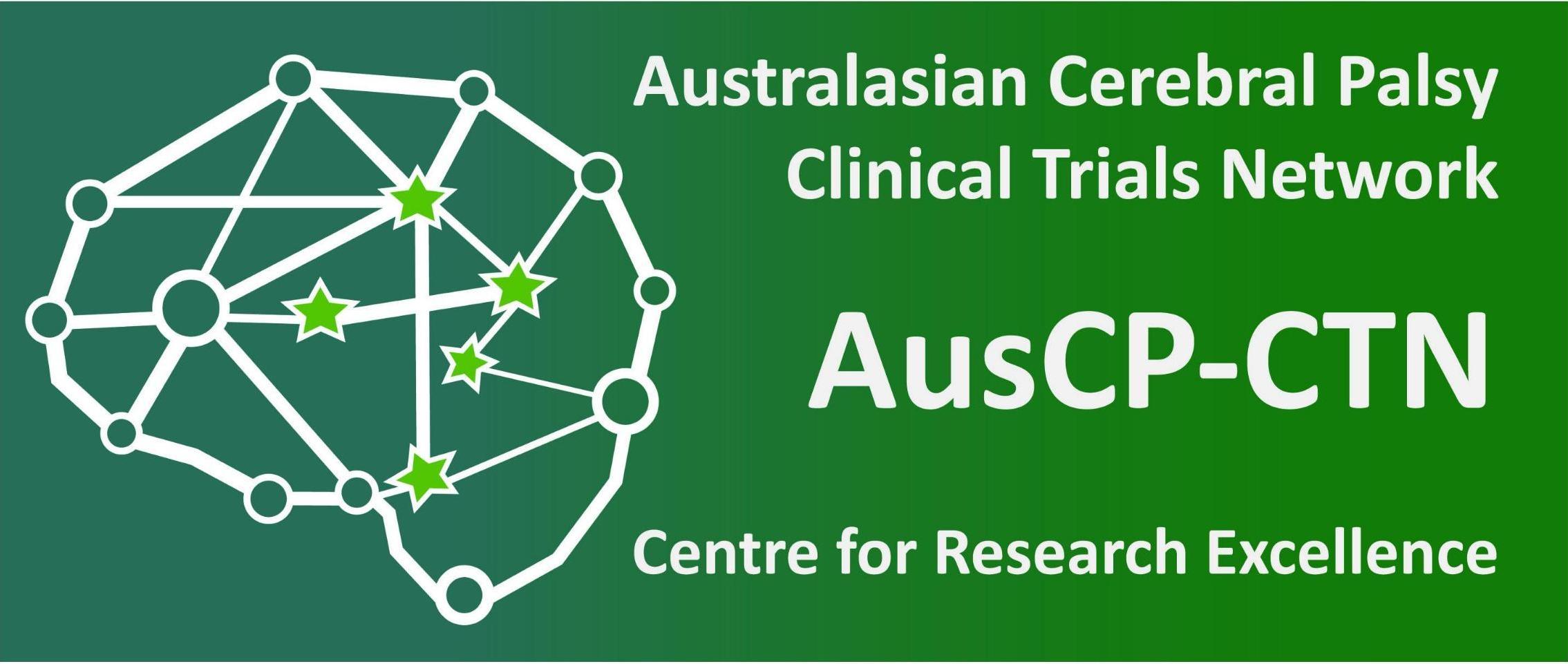 The Australasian Cerebral Palsy Clinical Trials Network (AusCP-CTN) is a Centre for Research Excellence (CRE) funded by NHMRC ($2.49m over 5 years). The AusCP-CTN CRE has a work plan to uplift earlier detection of cerebral palsy, fast track children to multi-site randomised clinical trials of new neuroprotectants and to develop and test new rehabilitation. Knowledge translation studies will ensure effective transfer to enhanced clinical practice. The CRE will overcome known barriers to implementation, developing international clinical practice guidelines guided by a consumer network. The changes in outcomes of children with CP due to the new clinical trials will be tested in Australian Cerebral Palsy Register (ACPR). Our future vision is one of a continuing decline in the rate of cerebral palsy and an improvement in health outcomes as children with CP become more contributing members of society.
The AusCP-CTN CRE will function via three main networks: Researchers, Clinicians and Consumers (people with Cerebral Palsy and their families). The AusCP-CTN CRE includes an array of research across five themes:
Pre-clinical and Neuroprotection
Early Detection and Neuroimaging
Clinical Trials
Knowledge Translation and Implementation
Engagement, Health Policy, Education & Training
The AusCP-CTN CRE combines leading research centres including The University of Queensland, The University of Sydney, Monash University, Cerebral Palsy Alliance, CSIRO, Curtin University, The University of Auckland, The University of Pisa and Griffith University. In partnership with hospital and health services throughout Australia and New Zealand, we will conduct world standard, multisite, clinical trials to improve early detection and determine the best interventions and treatments for children with cerebral palsy. Chief investigators: Prof Roslyn Boyd, Prof Iona Novak, Prof Euan Wallace, Prof Nadia Badawi, A/Prof Michael Fahey, Prof Stephen Rose, Prof Paul Colditz, Prof Jenny Ziviani, Prof Catherine Elliott, Prof Susan Stott. Associate investigators: A/Prof Andrea Guzzetta, A/Prof Anthony Smith, Prof Jennifer Whitty, Dr Koa Whittingham, De Leanne Sakzewski, Dr Lee Barber, Prof Peter Davies, A/Prof Remo Russo, Prof Robert Ware, Dr Sarah McIntyre. Clinical Leads: A/Prof Jane Valentine, Prof Catherine Elliott (WA), Dr Priya Edwards, Megan Kentish (QLD), Dr Mary Clare Waugh, Russel Dale (NSW), A/Prof Michael Fahey, A/Prof Barry Rawicki (VIC), James Rice, A/Prof Remo Russo (SA)
More information about the AusCP-CTN CRE can be found at our website.