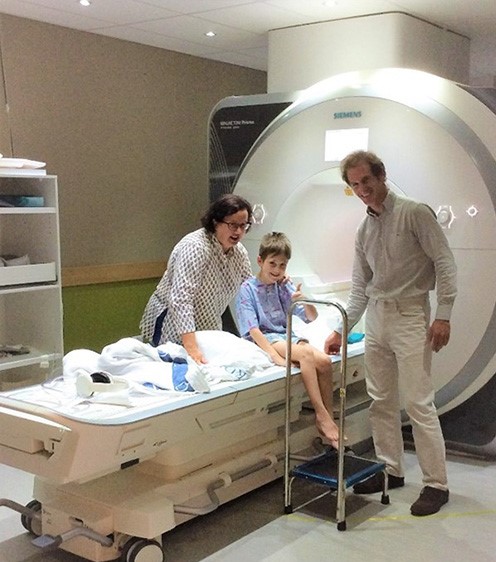 The PREDICT CP study, which is a continuation of the CP Child Study and the Growth, Nutrition and Physical Activity Study (GNPA), aims to explore the relationship between brain development and physical capacity, growth, physical activity, communication, cognition, participation, and educational outcomes of children who have CP.
This important information will enable us to build prediction models that will allow us to develop timely and effective interventions and predict future outcomes for children with CP. Families with children born in Queensland, aged between 8-12 years (born in the birth years 2006-2009), are invited to take part in the PREDICT CP study at the Centre for Children's Health Research (CCHR), South Brisbane.
Parents and testing clinician will receive a comprehensive report on:
Cognition and executive functioning
Communication
Oropharyngeal dysphagia (eating and drinking)
Nutrition
Bone health (DXA scan)
Gross and fine motor function
Physical activity levels
3D gait analysis and ultrasound of lower limb muscle properties
Blood test for Vitamin D levels
Parent and child questionnaires for quality of life, sleep, pain, stress, and participation
Brain MRI scan (if eligible) conducted at the Herston Imaging Research Facility (HIRF)
Recruitment for the PREDICT CP study is well underway. We have now had 53 families from all over Queensland and northern New South Wales attend the one-off comprehensive assessment. A big THANK YOU to all of these families for your time and support of this study.
Contact details
If you would like to find out more about this study, please visit the Predict CP page.