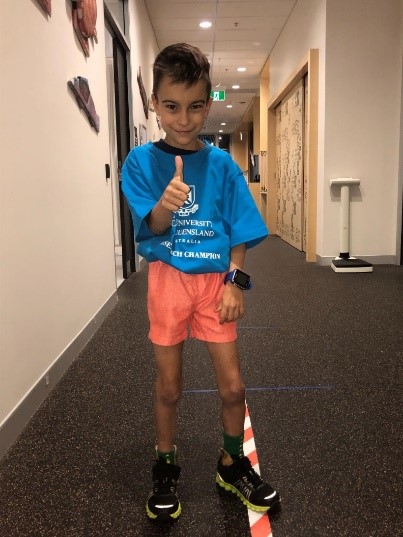 We have now had 70 families from all over Queensland and northern New South Wales attend the one-off comprehensive assessment. A big THANK YOU to all of these families for your time and support of this study. Bookings are filling up for January 2019!  We look forward to making contact in the New Year with all the families who have expressed interest in being involved. 
Contact Details: Dr Shaneen Leishman, Clinical Research Coordinator, (07) 3069 7354, QCPRRC@uq.edu.au.
If you would like to find out more about this study, please visit the Predict CP page.
This project is funded by NHMRC Partnership Grant 077257.
Chief Investigators: Prof R Boyd, Prof P Davies, Prof J Ziviani, Prof S Trost, Dr L Barber, Dr R Ware, Prof S Rose, Dr K Whittingham, Dr K Bell.
Associate Investigators: Prof P Scuffham, Dr C Carty, A/Prof J Walsh, Ms M Kentish, Dr P Edwards, Dr L Copeland, Dr K Weir, Dr L Sakzewski, Dr A Guzzetta, Dr D Brookes, Prof A Coulthard, Dr K Benfer, Mr O Lloyd, A/Prof J Byrnes, Dr J Fripp, Dr K Pannek.