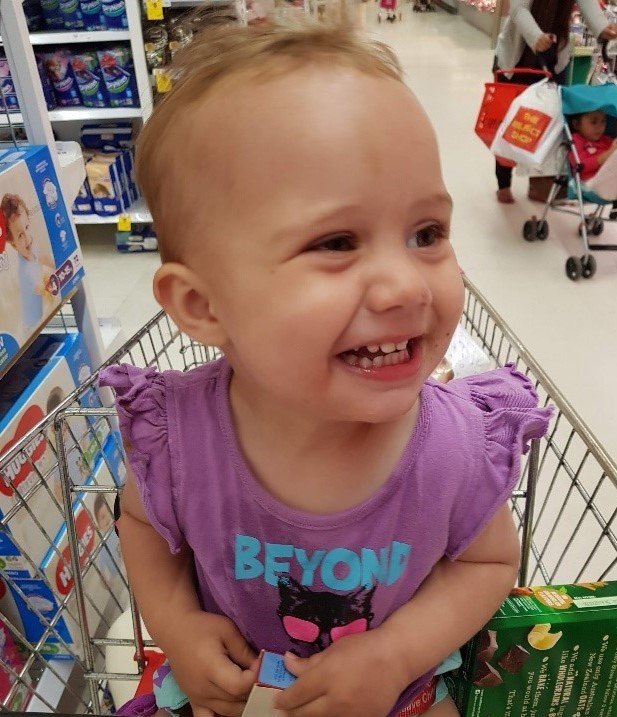 The REACH study is determining if modified Constraint Induced Movement Therapy (mCIMT) is more effective than Bimanual Therapy (BIM) in improving the symmetrical development of reach, grasp and bimanual co-ordination for infants who are at risk of unilateral CP (UCP). Infants can be screened on the GMs, HINE for risk of CP and then assessed on the Hand Assessment of Infants for their asymmetry of early reach and grasp behaviours, to enter the REACH study before 9 months corrected age (C.A.). The specially trained REACH therapists will provide one home-visit and one virtual Skype visit each month with each family to support their child's daily therapy administered by the child's parents.  REACH is continuing recruitment in QLD, NSW, VIC and WA with 53 families already taking part in the study. Three new teams in the USA in Minnesota, Ohio and Riverside County in the US have been trained on the REACH protocol and certified in the Hand Assessment of Infants ready to commence recruitment to expand the study internationally. Families are recruited between 3 to 9 months C.A. and continue in the study until they complete the follow-up assessments at 24 months corrected age. Forty-two of the study children have already completed their 12 months assessments, with 18 of these having also completed assessments at 24 months corrected age.
One of our study mums, Kim, wrote about her and her daughter's experience with the REACH study.
"Leela is now 18 months old. She is a cheeky but determined girl who definitely marches to the beat of her own drum. She started the REACH study when she was 7 months old. Leela has made huge gains since participating in the study. She has significantly improved her ability to grasp, release and manipulate objects with her left side. Leela has also shown she is more aware of her left side with an increase in occurrences of using both hands in play and daily activities. It was a pleasure being a part of the REACH Study and working with Emma, I learnt a lot. Our involvement in the REACH Study has given us a head start to our journey and paved the way for Leela's success."
Emma, Leela's REACH therapist, said "it's great to see her using her left hand to hold her sultanas! She couldn't maintain grasp at all with her left hand when she started the study. I am looking forward to her 2 year follow up. Kim has also become really resourceful and taken on the ability to problem solve and create activities for Leela that are relevant due to the parent coaching component of the study. I have learnt so much from this study the hard work is worth it. I think we all go the extra mile when you see the outcomes. It has been an amazing personal and professional experience for me".
Early in 2019 recruitment the REACH study will expand to include families in Minnesota, Ohio and Riverside County in the US. These locations already have ethics approval to be included in the study, while the final individual Site Specific approvals are under a final review.
Contact details:  Dr Tracey Evans, REACH Clinical Research Coordinator, qcprrc@uq.edu.au and 07 3069 7365
This project is funded by NHMRC 1078877
Chief Investigators: Prof R Boyd, Prof J Ziviani, Dr L Sakzewski, Prof I Novak, Prof N Badawi, Dr K Pannek, Prof C Elliott, Dr S Greaves, A/Prof A Guzzetta, Dr K Whittingham.
Associate Investigators: A/Prof J Valentine, Prof P Colditz, Dr R Ware, Dr C Morgan, Dr M Wallen, A/Prof K Walker, Dr R Dale, Prof S Rose, Dr R Ward, Dr M Sharp, Dr N French, Ms L Findlay, Dr P Edwards, Dr R Hunt. Dr M Mackay, Ms M Thorley, Mrs R Caesar, Dr L Weber, A/Prof M Fahey, Prof P Scuffham, Dr J Byrnes, Dr A dos Santos.
For more information:  REACH webpage