Infants born preterm are at risk of adverse long-term neurodevelopmental outcomes, including cognitive (30-60%), behavioural (45%) and motor deficits (including cerebral palsy, CP, 5-10%). These adverse outcomes can significantly impair social and educational functioning and quality of life. The team has established an unique cohort (n=178) of infants born very preterm (<31 weeks postmenstrual age, PMA) with early neonatal advanced MRI (30-32 weeks PMA) and concurrent clinical biomarkers. The team are now comparing these early trajectories to motor, cognitive, executive function, behaviour, educational achievement, screening for autism and brain structure (sMRI, dMRI, fMRI, EEG) at early school age (6 years CA). This is important as intellectual, learning and behavioural outcomes are only able to be fully evaluated later in childhood. Additionally, a diagnosis of CP may not be confirmed until after 2 years CA.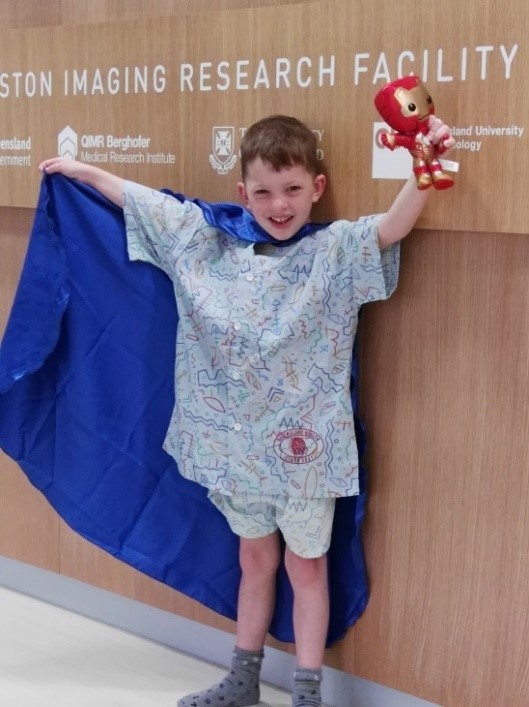 The new PREBO-6 project will enable: (i) parents and caregivers to have earlier, accurate prognostic information; (ii) clinical researchers will have comprehensive tools to assist the rational development and testing of neuroprotection, neurorestoration and neurorehabilitation interventions. (iii) Infants at risk of neurodevelopmental delay, CP and autism will be detected earlier, leading to (iii) earlier implementation of targeted interventions aimed at improving neurodevelopmental outcomes; and (iv) a reduction in neurodevelopmental disability and its high financial costs to individuals, families and society. 

As a follow-up study to the PREBO (involving infants up to 24 months) project, PREBO-6 will involve children at 6 years of age. Recruitment for the study has commenced in June 2019 and support for travel and accommodation will be offered to families travelling from regional and rural Queensland, interstate, or New Zealand.  Each child will receive a comprehensive assessment of their development and parents will be provided with a report. This report can also be made available to your child's Pediatrician/GP. 
There are three parts to this study which will be offered over 2 days:
Movement, learning and language assessments (including parent questionnaires) (preterm born children only)
EEG (recording brain activity)
MRI (brain scan)
Contact Details:  Dr Joanne George, Team Leader PREBO6, (07) 3069 7371, j.george2@uq.edu.au.
This project is by NHMRC New Investigator Grant 1161998.
Chief Investigators: Dr J George, Dr A Pagnozzi, A/Prof S Bora
Associate Investigators: Prof R Boyd, Prof P Colditz, Prof S Rose, Prof R Ware, Dr K Pannek, Dr J Bursle, A/Prof Karen Barlow, Dr Kartik Iyer