The University of Pisa hosted the World Vision Conference on Children with Cerebral Visual Impairment, in May 2019. Prof. Boyd presented Dr Swetha Phillip's Systematic Review of the relationship between brain structure and CVI in children with CP.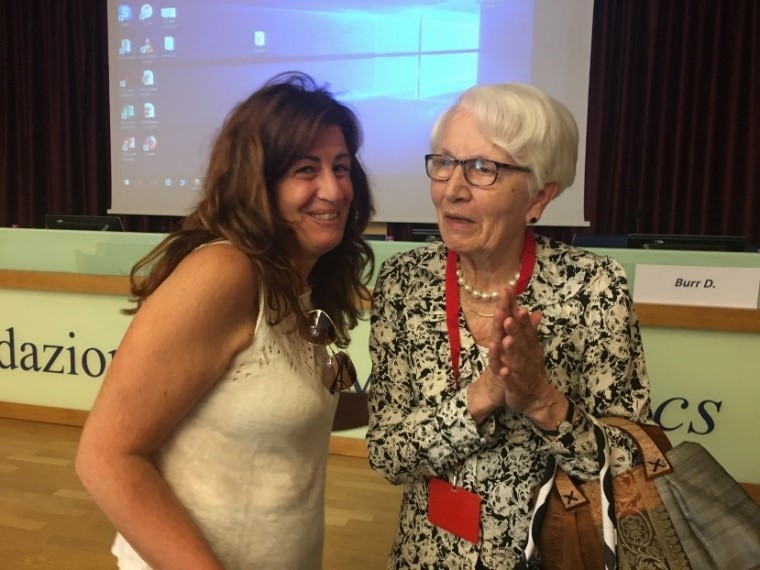 Visual impairment in children with cerebral palsy (CP) is very common with a prevalence of 40 to 50%. The majority of children with CP have visual problems due to a neurological impairment not caused by ocular lesions, and in about 1 in 10 cases the condition is severe. The role of vision difficulties is often overlooked so there is an urgent need for the development of evidence-based vision interventions for infants with cerebral vision impairments.
The VISIBLE study is a pilot randomised controlled trial to address a gap in rehabilitative interventions for infants with brain damage and severe vision impairments. Infants will be identified from neonatal follow-up programs and early detection networks in Pisa (Italy), Queensland, New South Wales, Victoria and Western Australia.
Thirty-two Infants with a diagnosis of CP or diagnosis of 'high risk of CP' with a severe visual impairment will be recruited between 3-6 months corrected age. The infants will be randomised into the VISIBLE program or the Standard of Care (SoC) group.
VISIBLE is an early intervention program based on the core principles of optimising the infant's visual experience during the first phases of development. The general principles are activity-dependent learning and environmental enrichment. In Queensland, the study has approval to commence recruitment at the Royal Brisbane and Women's Hospital (RBWH) and the Queensland Children's Hospital (QCH), with Townsville Hospital and Cairns Hospital due to commence recruitment soon.
Contact Details: Dr Tracey Evans, VISIBLE Clinical Research Coordinator, (07) 3069 7365, QCPRRC@uq.edu.au.   
This project is funded by Cerebral Palsy Alliance.
Chief Investigators: Prof Roslyn Boyd, Prof. Andrea Guzzetta, Prof Iona Novak, Dr Cathy Morgan, Dr Alison Salt, Prof. Catherine Elliott, Prof Glen Gole, Dr Swetha Philip, Prof Nadia Badawi, Prof Stephen Rose, Dr Jurgen Fripp, Dr Kerstin Pannek.