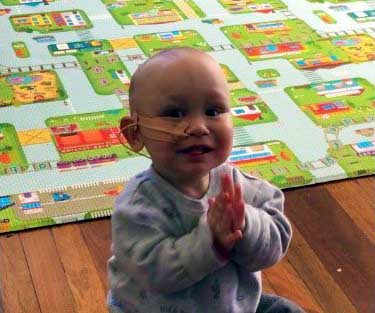 The GAME study is comparing the effects of an infant-friendly intensive, specific enriched training to traditional passive early intervention. Child development is assessed at the beginning of the study and again at 1-and 2 years-of-age to assess the difference between the two groups. GAME involves weekly intervention focusing on active motor training, parent education and environmental enrichment. Therapists visit families in their home weekly to coach parents in how to provide motor training and cognitive stimulation within their child's natural playtime. The study is still actively recruiting with 262 out of the 300 families required already recruited from New South Wales, Queensland, Victoria and Western Australia. Fifty-one of these families have been recruited from Queensland. Earlier this year recruitment was temporarily suspended and the therapy and assessment sessions were conducted via telehealth methods during COVID restrictions. It is anticipated that recruitment will extend until mid-2021 to reach the 300 families required in the study.   
Contact Details: Dr Tracey Evans, GAME Clinical Research Coordinator, (07) 3069 7365, QCPRRC@uq.edu.au. 
This project is funded by NHMRC Project Grant 1120031.
Chief Investigators: Prof. Iona Novak, Dr Cathy Morgan, Prof. Nadia Badawi, Prof. Roslyn Boyd, Prof. Alicia Spittle, Prof. Russell Dale, Ms Adrienne Kirby, Prof Rodney Hunt, Dr Koa Whittingham, Dr Kerstin Pannek. A/Prof. Michael Fahey. Associate Investigators: A/Prof. Karen Walker, A/Prof. Andrea Guzzetta, Dr Kristina Prelog, Prof. William Tarnow-Mordi, Prof. Stephen Rose, Ms Claire Galea, Ms Shannon Clough, A/Prof. Rachael Morton, Dr Anh Tran, Prof. Catherine Elliott, A/Prof Jane Valentine.