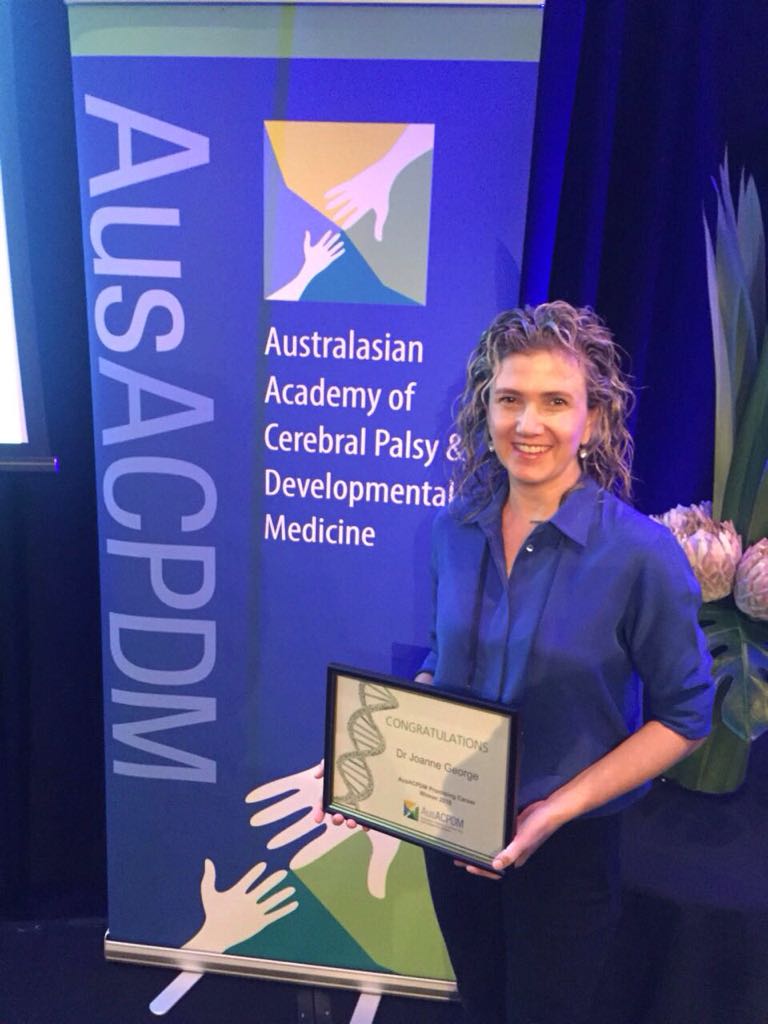 Dr Joanne George was awarded the "Promising Career Award" at the Australasian Academy for Cerebral Palsy and Developmental Medicine conference in March 2018, for her work on the PPREMO project, which uses the ability of very early MRI and early clinical measures of motor, neurological and neurobehavioural function to identify infants at high risk of adverse motor outcomes following very premature birth.
Working as a Senior Research Physiotherapist at QCPRRC, Jo focuses on developing and implementing the state-wide Qld Early Detection and Intervention Network (QEDIN), for children at risk of Cerebral Palsy. The ultimate vision of QEDIN-CP is to improve the health and wellbeing of children with CP and their families through early detection and provision of early intervention.
Find out more about recent sucesses and updates of QEDIN-CP.